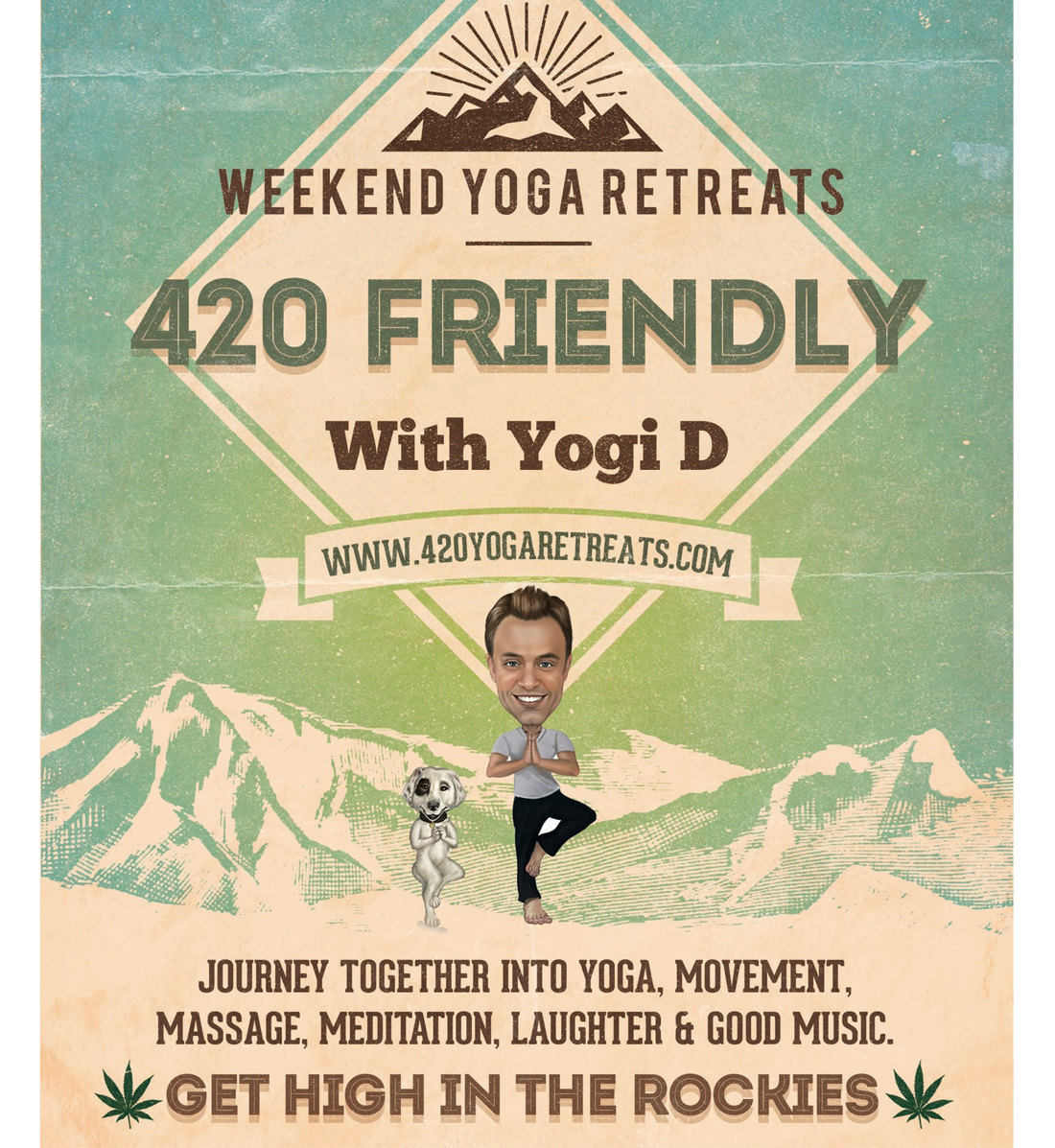 FRIDAY AUGUST 3RD, 2PM – SUNDAY AUGUST 5th, 12PM 2018
Lodging $645, Camping $395 Includes Meals, Classes & Goodie Bag
ASPEN CANYON RANCH, COLORADO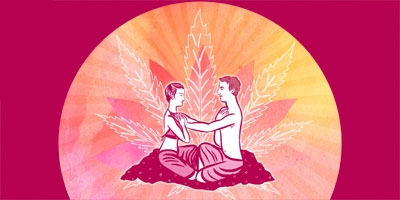 Cannabis Couples Yoga and Massage
Weekend Retreat
MAY 25th, 3PM – MAY 27th, 12PM & Oct. 19th – 21st 2018
$1397 per couple, Includes Lodging, Meals, Classes & Goodie Bag
CLIFF HOUSE LODGE, MORRISON, COLORADO
420YOGA Retreats
Calling all Free Spirits!
Need some relaxation? A place to celebrate being alive? Caught up in the stress of life? Perhaps some radical stress-management is needed? Join us this Fall in the beautiful Rocky Mountains for a creative mix of yoga, movement, meditation, massage & marijuana. With a little help from your friends, enjoy a weekend that will warm your hearts and ease your aches & pains. Yogi D & his crew will lead you on a relaxing journey thru five sessions with a mindful, pot-friendly crowd(come alone or with friends).
Take time to go with your own ganja flow enjoying deep peace and passionate joy. Together we will lift our spirits, effortlessly releasing physical & emotional blocks along the way. Saturday night let's celebrate cannabis with a DJ'ed free-flow, movement meditation. Let-go of the busyness of your life with a silent prayer walk around the ranch. We will provide a safe space for you to either chill-out or be full-of-energy or a combination of both. Let's explore that innocent part of all of us that can be present in the moment without fear or judgement.
During your weekend retreat enjoy:
Six healthy delicious meals according to your dietary needs.
Munchies & Tea.
Special Goodie Bag with yummy treats.
Healers and Artists sharing their crafts.
Yogi D and friends are excited to share their creative mix of:
Restorative, flow, partner & laughter yoga.
Thai, shiatsu, loving-touch, partner & therapeutic acro massage.
Movement meditation to an eclectic mix of music.
Email Yogi D: yogid@420yogaretreats.com
Check out the rustic Ranch: www.aspencanyon.com/about
Yogi D Loves Yoga!
The love affair started 25 years ago in India. He is an "Old School" yogi but loves to experiment with music & playful postures. Yogi D has been experimenting with pot friendly yoga for over 2 decades. He credits this practice for helping to heal a major back injury & release emotional pain from childhood abuse. He teaches restorative, laughter, flow & partner yoga & massage. Yogi D still feels like a beginner student but has been practicing & teaching yoga and meditation for over 20 years.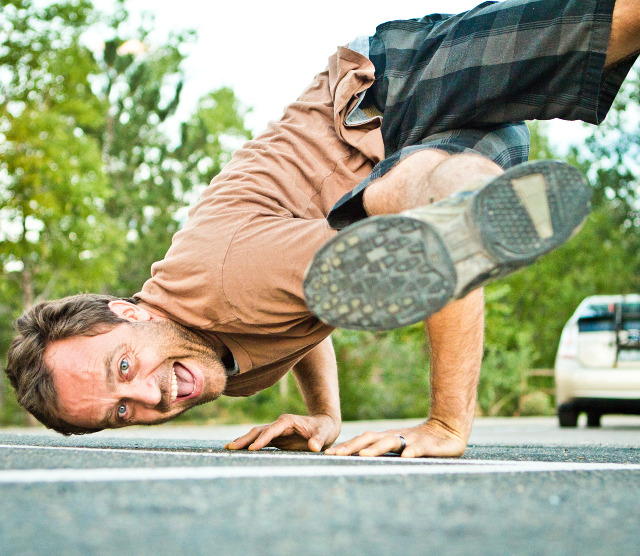 SPECIAL THANKS TO OUR AMAZING SPONSORS